Update Via Twitchy – Twitchy reported earlier today on Rep. Allen West's ongoing recount battle in Florida, and tonight brought the discovery of a box of 304 ballots that hadn't been read.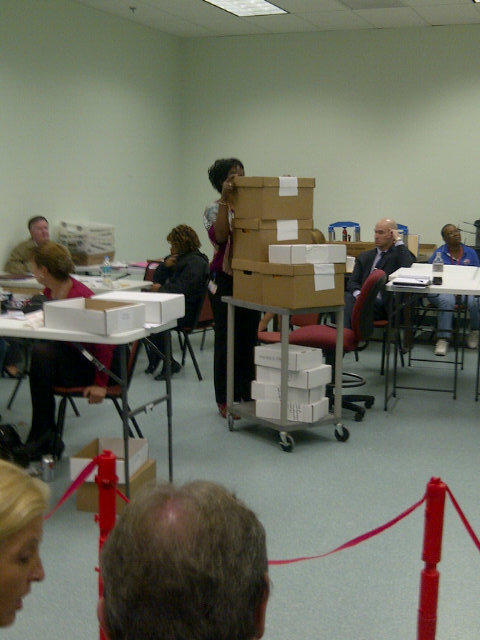 FLORIDA – The St. Lucie County Canvassing Board has ordered the retabulation of all early votes in the highly contested congressional race between Rep. Allen West (R-Fla.) and Democrat Patrick Murphy, according to Jeffrey Scott Shapiro, a volunteer lawyer for the West campaign. The board voted 2-1 in favor of recounting the votes.
"This retabulation of all early votes as the Supervisor of Elections originally planned is a victory for democracy," Shapiro told TheBlaze. "This restores some level of trust and public confidence in the system…it was the right thing to do."
Starting at 9 a.m. on Saturday, election officials will retabulate a total of 33,379 ballots from all eight days of early voting in St. Lucie County, he explained.
West needs to gain just 249 votes from those ballots to trigger a statutory recount under state law, Shapiro said.  (more)